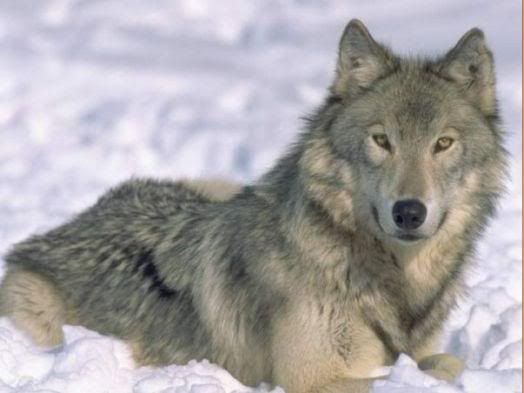 http://www.care2.com/click-to-donate/wolves/

Advertisers sponsor this site and make your donations to Defenders of Wildlife possible. Every day that you click to protect threatened wolves, you are generating a true cash donation, made possible by the advertisers you see on the page. Care2 pools all of the daily donations and delivers these funds to Defenders of Wildlife on a regular basis.

Your daily click generates donations from advertising sponsorships. Care2 sends these donations to Defenders of Wildlife. Defenders of Wildlife uses these donations to protect wolves around the United States and the world. In the past year, supporters like you have helped Defenders:

*organize supporters to generate nearly half of all of the public comments opposing the latest attempt to delist wolves in the northern Rockies.
*successfully stop the Bush administration from prematurely delisting wolves in 2008. Unfortunately, Secretary Ken Salazar approved that delisting plan in April 2009, again forcing Defenders back into court to fight this plan.
*work on the ground with ranchers to implement proven strategies to keep wolves away from livestock and away from harm. When there is conflict, Defenders staff will step in to negotiate, recently saving the lives of an entire pack.




Thank you, Care2!!